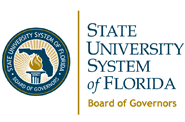 The Oil Spill Academic Task Force (OSATF) is a consortium of scientists and scholars from institutions in the State University System as well as from five of Florida's private universities and two marine laboratories working in collaboration with the Florida Department of Environmental Protection (DEP). The OSATF brings together expertise and resources to assist the state of Florida and the Gulf region in responding to and studying the Deepwater Horizon oil spill.
This website is designed to provide information on the Academic Task Force, links to partners and other resources.
On the Trail of Oil-Munching Organisms


Photo: Markus Huettel

New York Times, 6/14/12 -- A significant amount of the 4.9 million barrels of oil spilled still lies on the ocean floor, lingers in salt marshes or is mixed into beach sand, scientists say. Yet some other oil has been degraded by oil-digesting organisms — and a new paper in the journal PLoS suggests that fungi are among them. Read article.

Is it true that microbes cleaned up the oil spill in the Gulf of Mexico? Can bacteria really "eat" oil, and if so, how? This report released by the American Academy of Microbiology seeks to consider and answer some of the most frequently asked questions regarding microbes and oil spills. See Report.

In The News...
Partner Institutions
The following partner institutions are coordinating with the Florida Department of Environmental Protection (DEP) and other state and federal agencies:
Regional Associations
The following regional associations have expertise that can be brought to bear on oil spill related issues: