Mote Marine Laboratory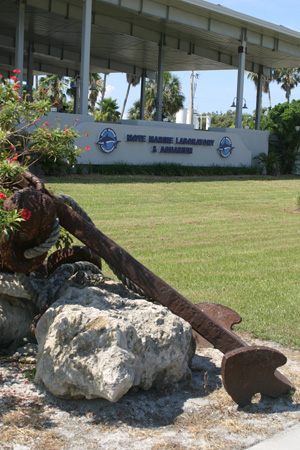 As an independent research and outreach organization, Mote Marine Laboratory and Aquarium is in a unique position both to investigate oil spill impacts and to perform an important role in public outreach related to our marine environment.
Mote's robust research agenda includes seven centers for scientific inquiry that focus on the following core subject areas: ecotoxicology (the study of toxins, their fate and effects in the environment); sharks; coral reefs; marine mammals; sea turtles (including rehabilitation of sea turtles and cetaceans); fisheries; aquaculture; and coastal ecology.
Scientists in these centers work with a broad range of partners including investigators based at universities and state and federal agencies. Oil spill-related research has been initiated across the range of Mote's core areas, including remote underwater monitoring, a Beach Conditions Report™ providing accurate and timely information to the public and animal health assessments.
Mote also includes a Marine Policy Institute that connects science to society through public outreach, especially to policy makers, and a public Aquarium visited by more than 300,000 guests each year. Additionally, Mote's Education Division specializes in informal learning through a variety of programs and has a distance-learning platform that takes current marine science research into classrooms. Mote has more than 200 staff members, including 35 Ph.D. scientists who are nationally and internationally recognized experts in their fields of study, 1,400 volunteers and 11,000 members. In addition to its main facility in Sarasota, Mote also has field stations in Charlotte Harbor and the Florida Keys, providing a larger geographic range for our scientific investigations.